We've answered some frequently asked questions:
When are the Christmas bundles sent out?

International Christmas bundles were sent out from the 25th November and UK Christmas bundles were sent out from the 10th December.

When is the last post dates for delivery in time for Christmas?

We use the last post dates advised by Royal Mail and can be found here.

We will continue to send out orders past these dates but they are not guaranteed to arrive in time for Christmas. If an order hasn't arrived and it is a Christmas gift please let us know before these dates, otherwise these will be sent out as normal and will arrive after Christmas.

When is OKIDO closed over the holidays?



OKIDO offices and customer service will be closed on the following dates:


24th-27th December
1st-3rd January

We will respond to all customers as quickly as we can when we re-open after these dates.


Can I cancel my subscription?

You can cancel your subscription at any time. We will send you a notification of your upcoming renewal 21 days before your renewal date (don't forget to check your spam folder). You can cancel your next renewal via your account here and if you want it cancelled sooner then get in touch with help@okido.com.

What if I need to change any of my subscription details like the shipping address?

No problem! Just head to your account and enter the email address used to purchase the subscription. You will be emailed a one-time passcode (check your spam folder in case) to log in to your account. In your account, you can change all details associated with your subscription. Access your account here.

My magazine hasn't arrived, what do I do?

Your first magazine will be sent out within 72 hours of your order unless you've chosen a future start date. Subsequent magazines are sent on the 1st of each month to arrive up to 7 days later. You will be sent a monthly email letting you know when your magazine has been sent out and when you should expect delivery.

If your magazine does not arrive by the delivery date given in the email, then please email help@okido.com for a replacement.
Have a question not listed? Check our FAQs to see if we already have the answer for you.
If you can't find the answer you need, then get in touch using the form below. We'll get back to you within 2 working days.
OKIDO TURNS CURIOUS SCHOOL CHILDREN INTO CREATIVE SCIENTISTS
From OKIDO after-schools-clubs and organised workshops to teacher resource packs and big discounts on magazine subscriptions... We can help your school explore the wonderful world of science.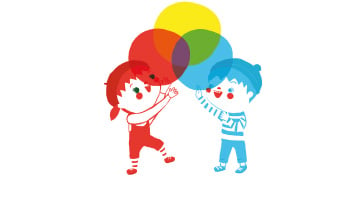 LEARNING THROUGH PLAY
Children develop and learn about the world around them through play. OKIDO's thoughtful 'hidden-learning' and 'learning-through-play' strategies encourage this, with activities for all stages of development and education.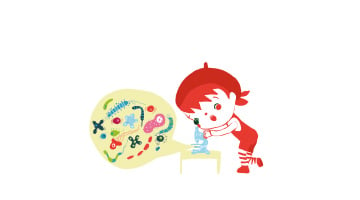 APPROVED BY SCIENTISTS, TESTED BY KIDS
All our activities are developed by science experts and tested by adults and the real experts - children.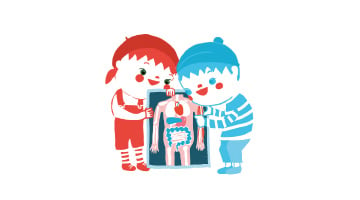 SUPPORTING THE CURRICULUM
Generated by scientists, reinforced by educators and closely aligned with EYFS and KS1, OKIDO's topics introduce science while also supporting literacy and numeracy.
Dr. Alicia Blum-Ross
London School of Economics
I recently ran a workshop for 3-5 year olds using 'squishy circuits' - teaching them the basic concepts of circuitry using play-doh. For such young children this visual introduction allowed us to get into the activity without a lot of preamble, and provided an excellent hook for later reflection and discussion.
Miss Riddoch
Pointers School
Okido is an excellent club for young children. The lessons are well planned, super organised and contain content that is extremely age appropriate for the pupils. Okido are excellent facilitators... and have the kids engaged and excited throughout the lesson. I highly recommend this club to anyone with young children.
Juliet Plants
Parent
We LOVE this magazine!! Have been subscribed for almost a year and my son is excited every time the postman comes. Thank you!!